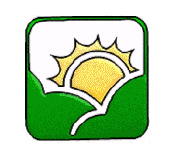 Lyme Strategies
Practical Research on Lyme Infection
---
Salt Sources
.
Here are salt sources for the protocol:
1. Online source for CMC salt tablets:
CMC sodium chloride tablets 1 gram 100 tabs
http://www.medichest.com/sodiumchloridetabs1gm100one-hundredsize.html
CMC sodium chloride tablets 1 gram 1000 tabs
http://www.medichest.com/sodiumchloridetabs1gm1000one-thousandsiz.html
2. Source For Canadians (thanks Lisa!)
"I saw your post about availability of sodium chloride tabs in other countries. I am in Ontario, Canada and have tried a number of pharmacies here and they could not find anyone who manufactured salt tabs here in Ontario. So I have ordered mine from a pharmacy in Niagara Falls, New York, that I have purchased Bicillin-LA shots from in the past. The U.S border is about an hour and half away from where I am....but this pharmacy will also ship to Canada...I don't know how the price compares, but I bought 500 CMC tabs at a cost of $28.31 UDS plus $6.00 USD for the shipping to Canada, by Global Priority Mail. The shipping on the outside of the package actually said $11.00, but they only charged me $6.00, maybe next time they will charge me the $11.00. My total was $34.31
It is: Pine Pharmacy
1806 Pine Avenue|
Niagara Falls, N.Y. 14301
1-800-355-1112 or 716-282-1112"
3. Source For Australians (thanks Rosemary!)
In Australia go to www.epharmacy.com.au They have Toppins salt tabs for $8.99 for 100 tablets. Local chemists charge as much as $12 or more. They charge $5.50 postage but thatís still cheaper if you buy in bulk.
4. Source For UK (thanks Helga!)
The HimalayanCrystal salt is available in the UK from
Best Care Products 01342 410 303
http://bestcare-uk.com/crystalsalt.htm
email: info@bestcare-uk.com
Cost 14.99 incl p&p for 1 kg.
5. Online Source for the Lyme Strategies recommended natural salts:
RealSalt
http://www.realsalt.com
Krytal Salt (Hunza or Himalayan)
http://www.krystalwebmatrix.com/
Hain's Sea Salt
http://www.thebetterhealthstore.com
5. Online Source for Celtic and French Salt - and bulk C, Spirulina, etc. (thanks Eric!)
"I just wanted to pass this site along www.bulkfoods.com. I just bought 2 pounds of vit C powder (nothing added) for $28. They also have bulk spirulina and chlorella as well. Also they have great prices on natural grey Celtic sea salt and Fleur del sel sea salt."
Lyme Strategies

Top of page
Return To Yahoo Group Links Page
Go To Lyme Strategies Website


k